330mm 13 Suede Steering Wheel & Boss Kit Hub For Land Rover Defender 36 Spline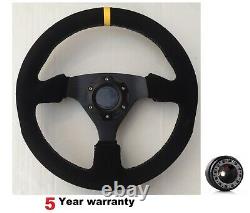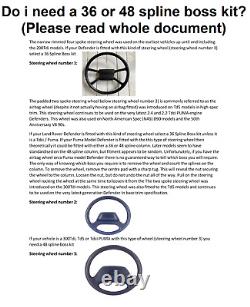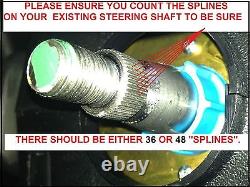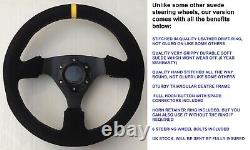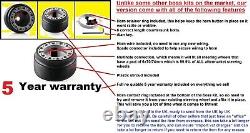 We supply quality products are hard to beat prices, and our parts list is growing by the day so please add this store to your favourites. GOOD STRONG STURDY SOLID DESIGN. Genuine suede sports steering wheel with full boss fitting kit included. BEWARE OF CHEAPER VERSIONS WHICH HAVE BEEN REPORTED TO COME LOOSE OR START TO WOBBLE AFTER TIME, THIS IS AN MOT FAILURE.
Will fit all Land Rover Defender that has the 36 spline steering shaft, up to years 2006, please see picture 2 above to find out how many splines your shaft has. PLEASE ALSO VIEW OUR SNAP OFF QUICK RELEASE STEERING WHEEL BOSS KITS THAT ALLOWS YOU TO INSTANTLY REMOVE YOUR VEHICLES CAR STEERING WHEEL, AT THE LINK BELOW.
BOSS KITS / SNAP OFF QUICK RELEASE BOSS KITS. TURBO BLANKETS / EXHAUST HEAT WRAP. SILICONE INLET / RADIATOR PIPES. Fully VAT registered UK company. We sell to many trade / race teams from all over the world.