RC4WD 118 Gelande II Land Rover D90 Rock Crawler 4X4 Off-Road Electric RTR RC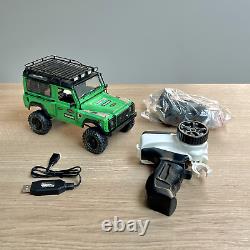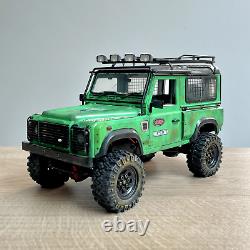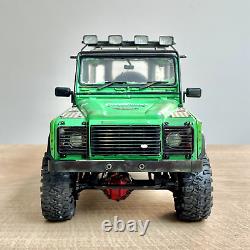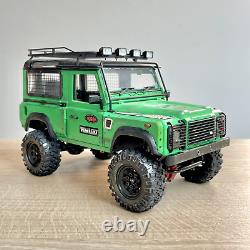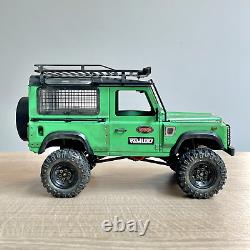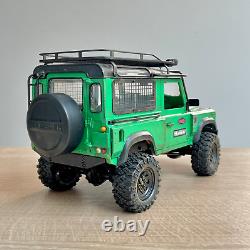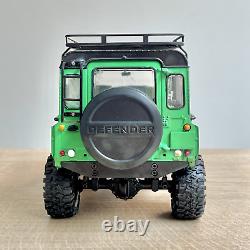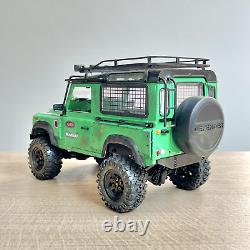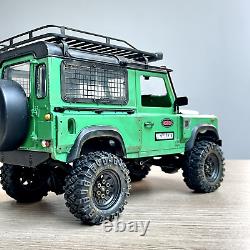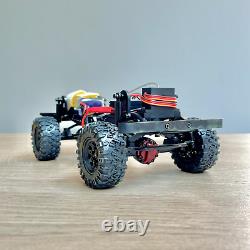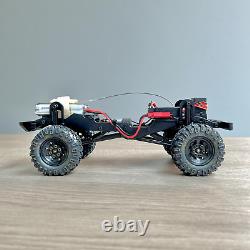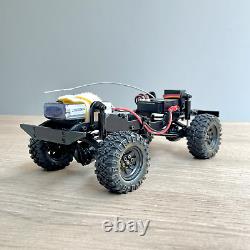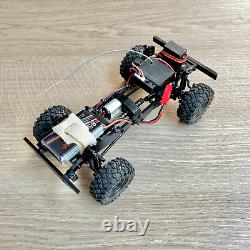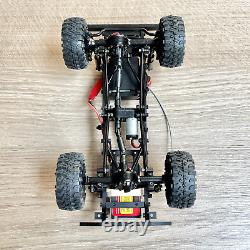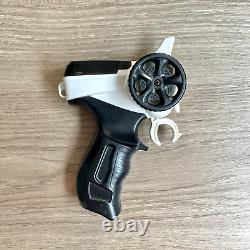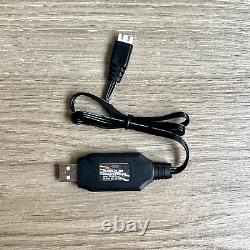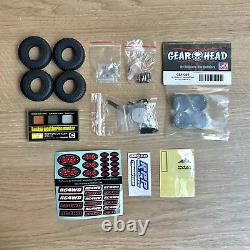 RC4WD - 1:18 Gelande II Land Rover D90 - Rock Crawler 4X4 Off-Road Electric RTR RC. The item comes in great condition with no broken parts and fully functioning, please refer to the images provided. This model was mostly displayed, therefore the chassis come in as good as new condition.
Please note that the weathered look was achieved using Tamiya Weathering Master set (Tamiya 87085) which is included in this listing and if necessary the effect can be removed using soapy water and a sponge. This was a little passion project and now looking for a new home.
Please message if you have any questions. Ground Clearance: 26mm (1.04). Final Drive Ratio: 112:1. Realistic Aluminum Ladder Frame Chassis. R5 1/18 Mini Transmission V2.
1/18 Cast Front and Rear Axle Set. 4 Link Front and 4 Link Rear Suspension. Rock Crusher X/T 1.0 Micro Crawler Tires (included as a spare).
Stamped Steel 1.0 Stock Beadlock Wheels. 9G Analog Metal Gear Micro Servo. The Ultimate Mini Scale 40mm Shocks.
Rock Creeper 1.0 Crawler Tires (Z-T0145). M-12 Micro Crawler Wheels Anodized Black (GEA1259) not currently installed. FF-030 Micro Electric Motor (Z-E0079). 7.4V 850mAh 2S LiPo Battery with Balance Plug (Z-E0080).
Expanded Side Body Panels (VVV-C0272). Front Window Roll Cage (VVV-C0273).
Metal Front Lamp Guards (VVV-C0268). Metal Front Side Hood Diamond Plates (VVV-C0269).
Metal Side Window Guards (VVV-C0270). Roof Rack with Light Pods (VVV-C0279).